I have listed 2 new shawls in my Etsy shop this week - have a look!
The Rainbow Shawl
Have to say I'm really proud of this one! The colors are great and I love the design. It's a semi-circular shawl hand knitted with pure wool yarn.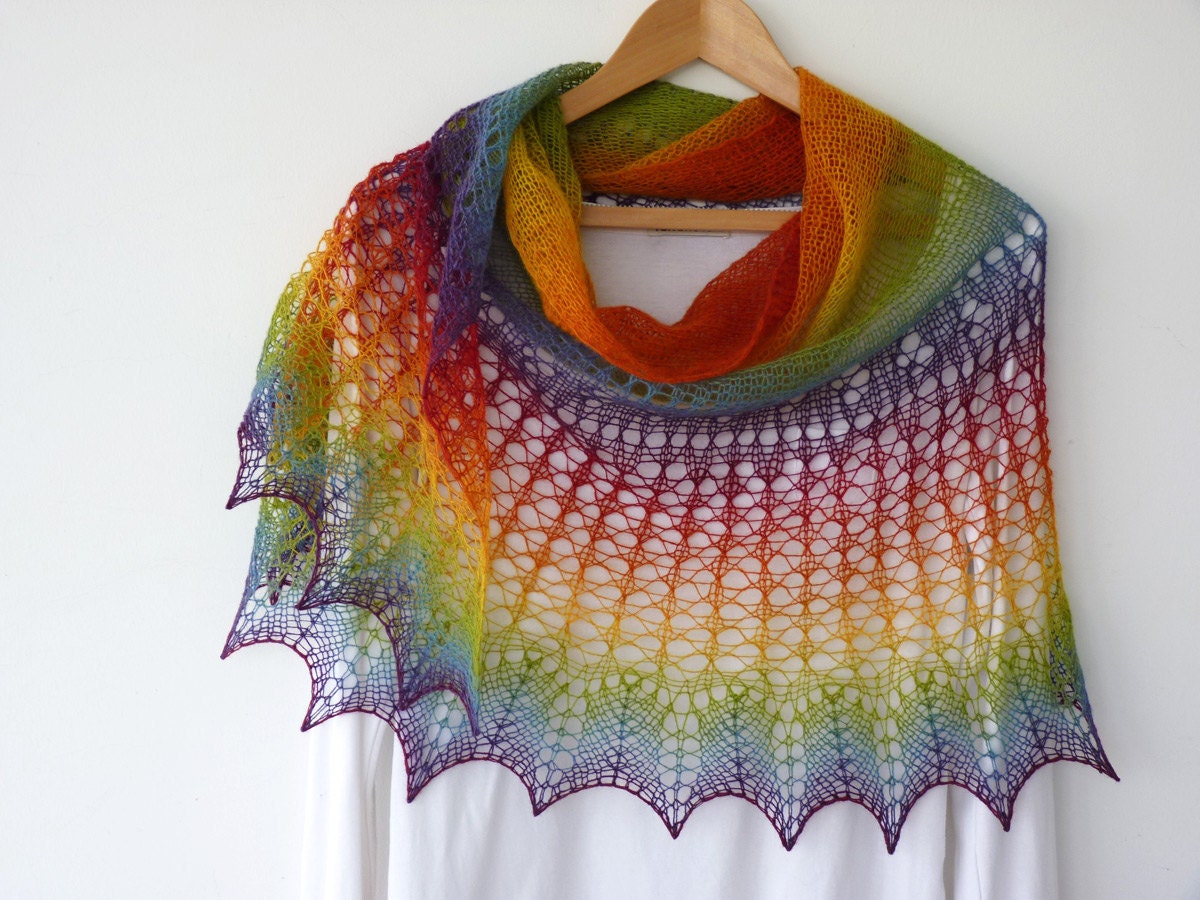 Purple Plum Shawl
This shawl is knitted with one of my favorite yarns - Zauberball. Love how the colors change creating a lovely striped pattern. This shawl is based on my own pattern as well.